Find Your Own Just-Right Escape Overseas with Our Global Retirement Index
Welcome to International Living
The World's Most Well-Respected Source
for Overseas Opportunities Since 1979…
Congratulations—you've made a smart decision today to explore the places around the world where you could afford to kick back and enjoy life on your own terms.
In our Global Retirement Index—yours FREE with your International Living membership today—you'll find our detailed report on the world's top retirement havens—16 safe, good-value destinations where you can live better for less—all of them compared, contrasted, ranked, and rated.
Discover the places that offer the best climate, make it easiest to integrate, provide the best benefits for retirees, offer the best-value and quality healthcare, and more.
In the States, retirement is fast becoming a privilege of the wealthy, but in the right places overseas, you can embrace the lifestyle of your dreams…for half what it costs you to stay home.
In the pages of International Living each month, we point you to new finds, explore in detail your best options, connect you to the people on the ground you need to know, and hand you the how-to solutions you need to make going overseas smooth and easy.
In the right places, you could have a cottage on a quiet beach…an apartment in a vibrant city with a great café culture…a mountain hideaway where the air is crisp…and live the good life, on as little as $24,000 a year…
A budget that would have you scrimping in the States...can be enough to live large on overseas.
It means you could retire early… or even buy that second home you figured you could never afford…and spend the cold winter months in a warm-weather haven you love…
Once you're in our International Living "world," you're instantly connected to a network of experts and expats who share their finds, recommendations, encouragement, and advice.
With International Living you gain not only insights and inspiration, but sound, on-the-ground advice designed to save you time, money, and frustration, too.
We'll help you find the place overseas that's right for you—fast—so you can stop dreaming and start living, sooner than you ever imagined.
Claim IL's Global Retirement Index
Bonus Package
We are ready to email you your membership confirmation and details for accessing your Global Retirement Index Bonus Package online—just as soon as we hear from you, below.
With your International Living Membership today—at the special price of $129 $49—not only do you save big, but we'll send you—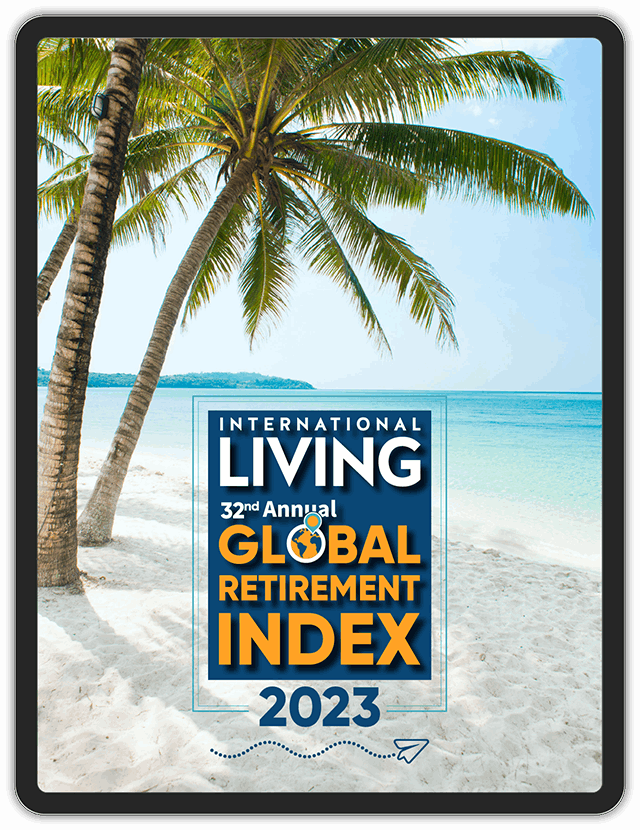 BONUS GIFT # 1: IL's Global Retirement Index (value: $99, yours FREE). Here at IL, we believe that you don't need to be rich to enjoy a pampered retirement, you just need to know where to go. And our annual Global Retirement Index will help you find your just-right place. Inside, we compare, contrast, rank, and rate the top 16 nations for a good-value overseas living. We consider each destination across 7 categories like: housing, climate, cost-of-living, visas and benefits, and more.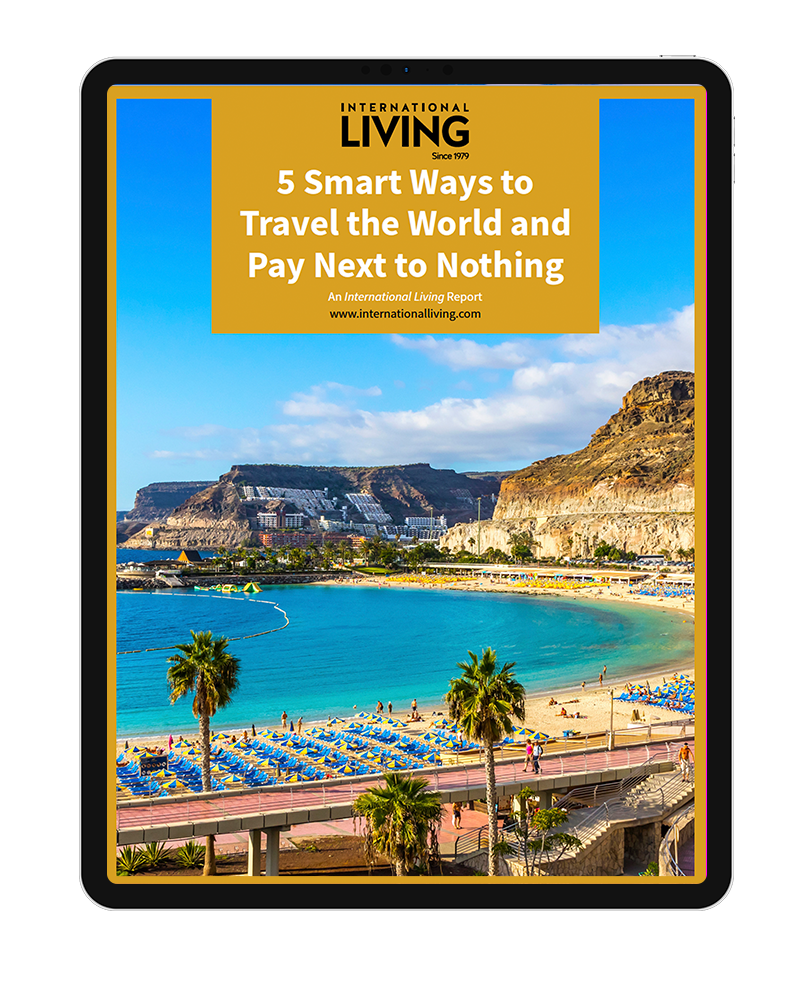 BONUS GIFT # 2: Special Report—5 Smart Ways to Travel the World and Pay Next to Nothing (value: $29, yours FREE). This special resource pulls back the curtain and shares travel secrets you just won't find out about anyplace else. Find out how to parlay your curiosity about a new place into free room-and-board all over the world... test-drive life overseas and live like a local—it's like Airbnb, only free... connect with locals and expats on the ground and make new friends from France to Peru, India to Spain, stay with a local family for a few nights, and more—all free. You don't have to be rich and famous to live a jet-set life—you just have to know how to do it.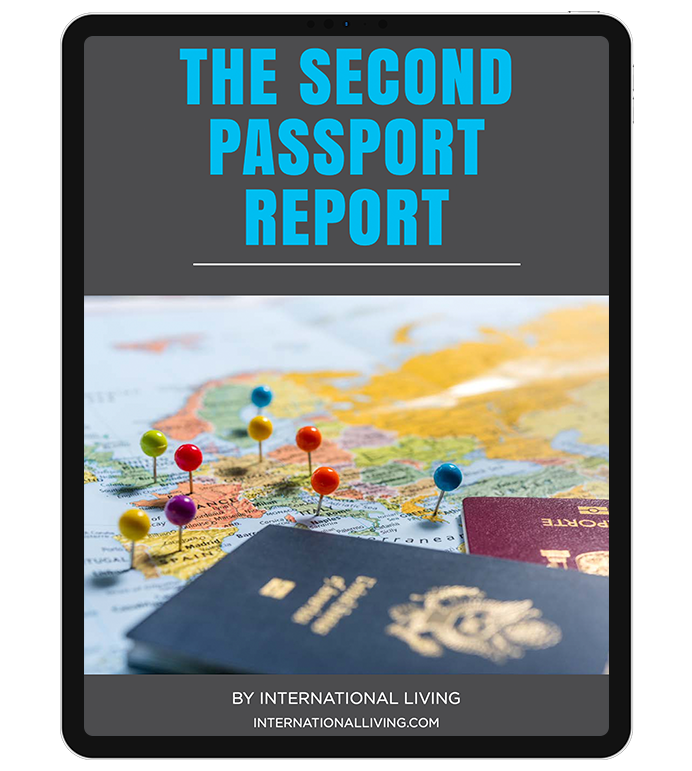 BONUS GIFT # 3: Special Report—The Second Passport Report (value: $29, yours FREE). You may already qualify for a second passport and not even realize it. With a second passport, you could gain greater flexibility in where you live, where you can earn, where you can travel, and more. Plus, this report explores pitfalls to watch out for and hands you a how-to guide for getting a second passport of your own. A second passport could, depending on your circumstances, help you avoid that "Yankee go home" mentality, and give you a legacy you could pass to future generations, too.
This Global Retirement Index Bonus Package is valued at $157—but it's yours today for $157 FREE with your International Living membership.
PLUS, that's not all. When you join at a deep discount today, you'll also receive: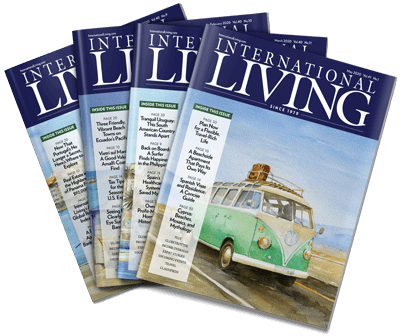 International Living Magazine delivered digitally for a year—12 monthly issues (value with membership: $129, included). Our magazine is password-protected for members only and you can read it online or download it to your tablet, computer, or phone from anywhere in the world you might find yourself.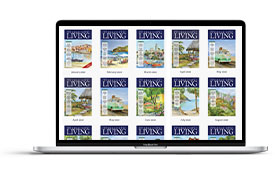 Full subscriber-only, searchable access to our online archive—many thousands of useful, eye-opening articles about destinations the world over where you could live better for less, enjoy extraordinary travel experiences, invest ahead of the crowds, and retire in comfort, yours FREE...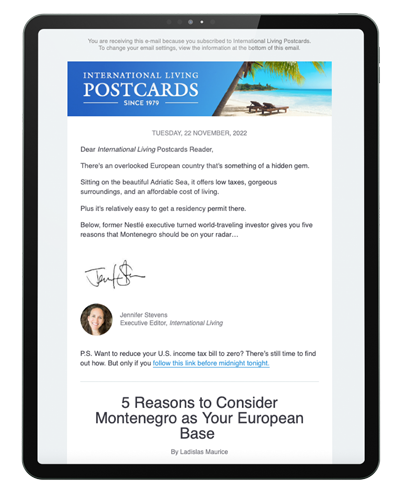 A special Premium Edition of IL Postcards, too—each day you'll learn about the best ways and places to travel, retire, buy real estate, and enjoy life overseas. This e-mail service is for magazine subscribers only, yours FREE...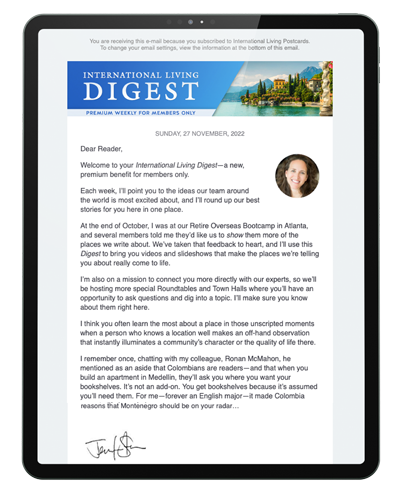 Our weekly digest eletter for members only rounds up the best nuggets we've shared, keeping you up-to-date on new developments, answer your questions, pointing you to the week's best stories, and more, yours FREE...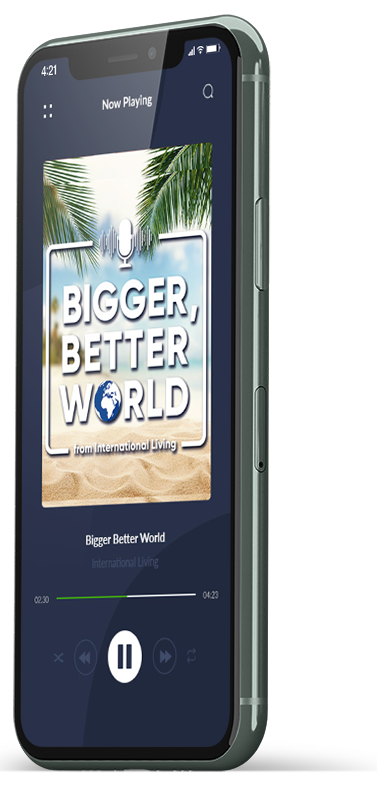 On our weekly podcast, Bigger, Better World, explores safe, welcoming, beautiful—and often little-known—spots on the planet. Host Jim Santos talks with IL's magazine writers and with a cast of thoughtful characters living interesting lives abroad—from Penang to Porto, Cuenca to Madrid. Smart ideas for richer living in a bigger, better world, yours FREE..
Our Good-Will, Good-Value Guarantee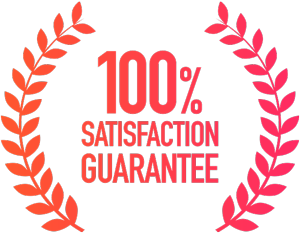 I feel confident you'll be impressed by the deep wealth of helpful connections you'll gain once you're plugged in as a member of International Living. And I know you'll appreciate the research, guidance, and on-the-ground recommendations you'll find in all our resources.
As soon as we receive your order, we'll email you the details you need to access all your benefits immediately electronically. And we'll get your name on the subscriber list for the magazine, which we'll send to your inbox each month.
Once you've had a chance to look through everything and give your membership a try, if you decide the recommendations and solutions we share about how to move out of the US, live better for less overseas, make money, save money, and travel better aren't for you after all—no problem.
Let us know you'd like to cancel within 30 days via phone or email, and we'll immediately take your name off the member list and send you a refund. No fuss.
No matter what you decide, your Global Retirement Index Report—PLUS the rest of the bonuses in your special collection— are yours to keep.
Upgrade Today to Get 2 More
Special Bonuses—FREE
Upgrade to a 2-year International Living membership today, and we'll send you 2 MORE special extras you can't get anyplace else.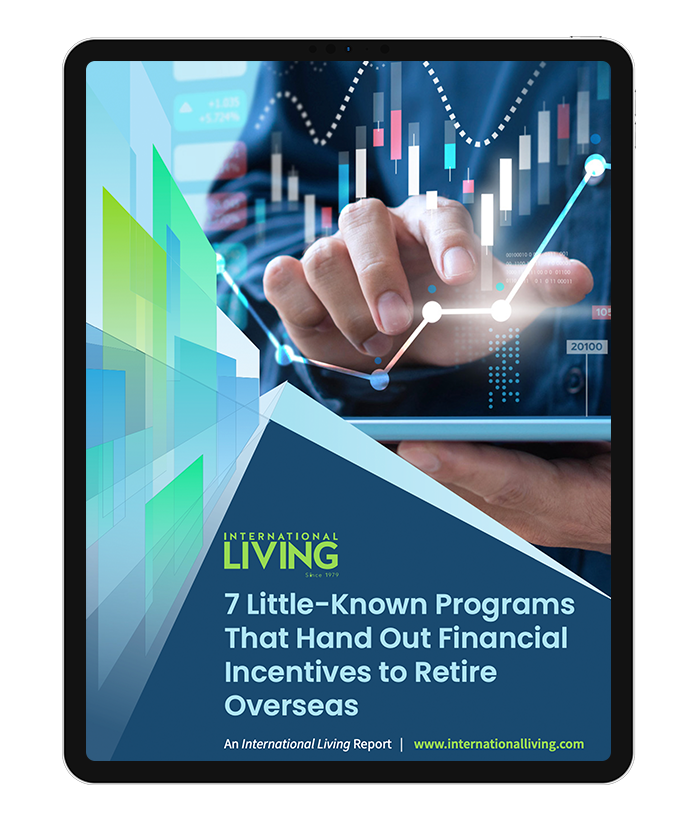 UPGRADE BONUS: Special Report—Seven Little-Known Programs That Hand Out Financial Incentives to Retire Overseas (value: $29, yours FREE) Inside, we'll show you the programs that are throwing money at U.S. retirees. Some countries want you to come, and they're making it worth your while. Including the pretty mountain town that "sponsors" retirees. This financial incentive package saves you so much money (half off entertainment, airfare discounts, 50% off hotels) it's like you're getting paid to live there! Whether you want the Caribbean or Pacific coast, a spring-like climate year-round, the most welcoming towns…there's a financial incentive package waiting to be claimed in your perfect retirement town.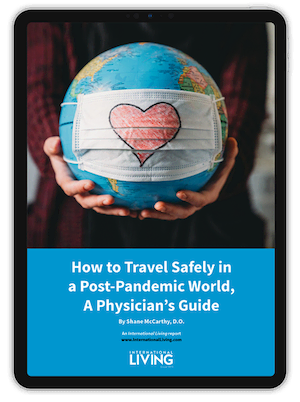 UPGRADE BONUS: Special Report—How to Travel Safely in a Post-Pandemic World, a Physician's Guide (value: $29, yours FREE) Travel, like life, looks different post-pandemic. This report, written by respected long-time family physician, Dr. Shane McCarthy, offers thoughtful and well-researched guidance to get you back out there safely. She explains how to stay safe en route—whether you travel by air, land, or sea. She gives you a detailed pre-travel to-do list, decodes the different types of COVID tests that might be required, and lots more.
Don't delay. This limited-time offer ends in three days.
Complete the Secure Order Form on this page now. Then click on the "continue" button at the bottom.
What International Living Readers Say…
"I started reading International Living in the late 80's as my husband and I started talking about moving to the Caribbean. I've been a faithful reader since that time and many of the articles had a direct impact on our thoughts and plans. We now live in Grenada, West Indies and I still rely on International Living to provide timely and informative articles that are important to me as an expat. I highly recommend International Living to anyone who travels, wants to live or is living overseas." – C.L.
"International Living is the reason that I am on a wonderful journey overseas, living my best life. It all started when I was laid off at the age of 61 and couldn't find another job. I had no idea what to do, until I read about IL. ... I am so glad I made the move. The information from IL was invaluable in making this happen." – D.L.
"I have been receiving IL for about 2 years. I am always excited and pleased with the in depth, interesting, informative format." – J.H.
"I've been using International Living's services and publications for decades. The amount of information they provide is invaluable. I have recommended it to many friends that have become loyal International Living readers. The most diverse information available, and always honest and useful." – R.D.
"International Living (IL) is a really helpful resource. ...For anybody who thinks that retiring abroad might be a good step, I highly recommend IL for their depth of experience, abundant information, and generosity of spirit." – H.S.